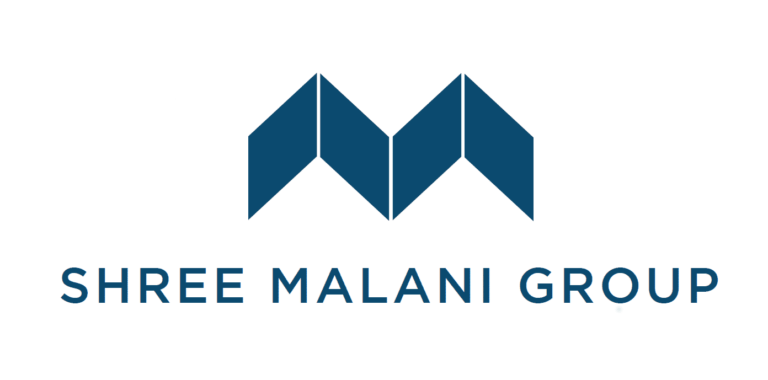 Purshottam Malani
As Chairman & Managing Director of Shree Malani Group Mr. Purshottam Malani is a visionary with 25 years of experience & expertise in Comfort and Bedding Industry. He believes in disciplined working and the philosophy that doing things the right way will always lead to right outcome. His vision is to create a truly world class organization by creating a culture of excellence and progressive thinking.
Having been part of the company and the group since its initial days, he has a 360 degree understanding of not only the business but also the industry in general. A graduate from IIT – Mumbai, He has been greatly instrumental in shaping the mattress industries in India over the years by bring in new technologies and better products to the Indian consumer. It was his vision that led to Centuary creating It's foot prints outside India as well through exports of rubberized coir.
Mr. Purshottam Malani is also currently the Vice Chairman of Indian Sleep Products Federation (ISPF) – which is the industry body with a goal of further uplifting the bedding industry in India by engaging with all important stake holders.
He continuous to be the engine for growth of Shree Malani Group, with further plans to expand its multi location manufacturing base and distribution network, with a stable and loyal team of senior management members who are equally committed to achieving the group's vision of being a global industry leader.

Siddharth Malani
Siddharth Malani is the Managing Director and Founder member of Shree Malani Foams – one of India's leading Polyurethane Foam manufacturers. A chemical Engineer by education, he has been at the forefront of innovation by bringing advanced foams products of technical nature to the Indian market which find application in furniture & bedding, footwear, automobiles, packaging, lingerie to name a few.
Having founded the company in the year 2006 post his MBA, Siddharth's vision has been to lead with a passion for excellence in driving the company to a leadership position globally. He has been instrumental in creating a first of its kind partnership with a leading global furniture retailer for supplies to their South Asia Stores. Under Siddharth's vision, Shree Malani Foams was the first player in India to introduce the Hennecke technology to the Indian market and continues to be a leader at driving innovation that brings efficiency for the industry at large. He has been instrumental in creating a first of its kind partnership with leading global furniture retailer for supplies to their South Asian Stores.
His working philosophy is "When in Rome, do better than the Romans". An avid photographer by hobby, Siddharth loves spending time with children and his ultimate stress buster is his work.

Uttam Malani
As Executive Director of Centuary Fibre Plates Pvt Ltd, Uttam Malani is responsible for guiding the company's strategic direction along with its day to day operations.
Having joined Centuary as Management Executive in 2007, Uttam has played a key role right from his initial days at the company wherein he has had to work diligently in order to gain acceptance from internal and external stakeholders as well as make people change-ready. Taking over the mantle as Executive Director in 2013, Uttam's dedicated involvement at the company has ensured a consistent and continuous growth.
Aged 33 with a host of responsibilities to carry on his young but strong shoulders, Uttam's able and futuristic thinking has led to the distinction of Centuary being the largest exporter of rubberized coir in 2014 & 2015 with a geographical footprint across the highly quality conscious European market. His vision has led to the creation and success of Cenflex brand of polyurethane foams under the Shree Malani Group - not only leveraging the strong retail network of Centuary, but also creating a new b2b channel of sales to automobile, footwear, furniture, and packaging industry.
A graduate of Georgia Tech, Atlanta, Uttam started his career as a 'Supply Chain Consultant' at Capgemini in Atlanta, Georgia (USA) before moving to India to join the family business. Married with 2 children, Uttam enjoys meeting new people and traveling to new places during his free time and goes by the motto of 'Little bit of everything, Too much of nothing!'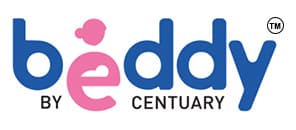 Shruti Malani
A young and enterprising personality with a strong business acumen, Shruti joined Centuary as Sr. Management Executive in 2011 with the task of establishing the Company's Export division and create a name for Centuary internationally. With a strong background in strategy and finance, she was quickly able to take Centuary to a leadership position in exports of rubberized coir, consistently being awarded by the Government of India as the largest exporter in the category.
Shruti was able to sense an opportunity in the baby/child sleep solutions segment as part of her journey collaborating with Centuary's international clientele. Specific insights into global best practices relating to the field of the baby mattresses and bedding coupled with Shruti's own research on the role of sleep in infant/baby development led to the idea of conceptualizing the perfect baby mattress.
As a result, the Idea of BEDDY culminated which gave birth to India's first branded baby mattress. With the launch of Beddy, Shruti ventured into an entrepreneurial journey with Beddy being her Brain child. Shruti is now responsible for the Product Design and Strategy, Branding, Sales and Marketing, Research & Development for Beddy.
Being a mother of two herself, Shruti designed Beddy keeping in mind that a baby typically needs 18 hours of sleep in a day, during which 70% of its development takes place. Thus the need for developing materials and certified products specifically for this application, where the requirement is remarkably different from a typical adult mattress. Based on Shruti's research, Beddy mattresses are manufactured using high quality child safe components, which are firm, water proof and breathable.
Shruti earned her MBA from T. A. Pai Management Instituteannd hold holds a bachelor's degree in Commerce & Economics from Sydenham College of Commerce & Economics, and is currently a member of YFLO, Hyderabad. She is passionate about travel, cultural music and dance.