RUBBERISED COIR FOR MATTRESS CORE
As Rubberised Coir is highly resilient, It provides an extremely healthy and natural core alternative to Spring and Foam mattresses. Additionally, being an environmentally – friendly product, it also adds to your company's green footprint.
RUBBERISED COIR TOPPING FOR SPRING MATTRESSES
A layer of Rubberised Coir is being increasingly used as the preferred topping in Spring mattresses. It adds a natural spring or bounce effect to the Spring mattress, and also increases the durability of the product.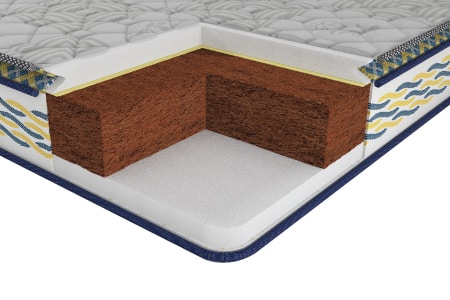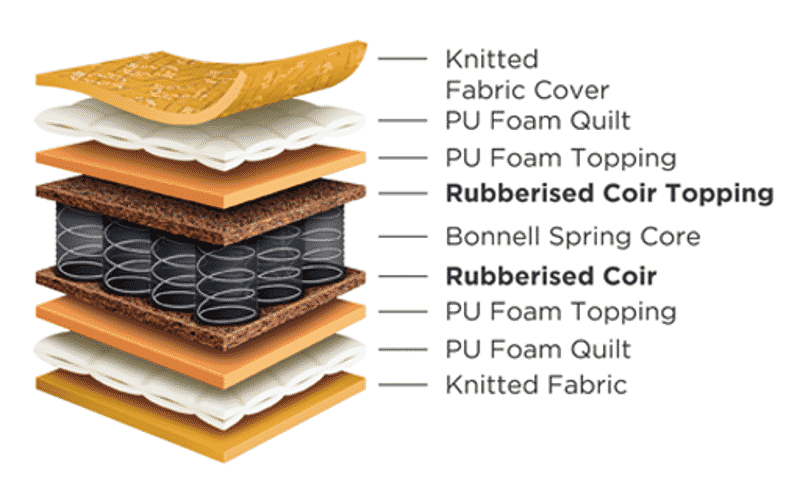 RUBBERISED COIR FOR FLITRATION
Rubberised coir is an excellent filtration material. This is due to the ideal combination of porosuty – that lets the air pass, and high surface area- that retains suspended particles
RUBBERISED COIR FOR SEATING APPLICATIONS
Rubberised Coir has been traditionally used by the most renowned car companies in the world. to give an edge to their car seat. It is also used by the furniture industry to spruce up their cushions. mattings. mattresses and other comfort products.