Best King Size, Queen Size, Single & Double Bed Mattress Online
Mattresses
Centuary Mattress is a leading mattress brand in India that ensures you get the best sleep. The various mattress sizes like standard single bed mattress, double bed mattress, King size mattress and queen size mattress are available easily and quickly. Customized mattresses are also available.
The comfort that gives you an experience at a whole new level, we have mattresses available for every kind of sleeper. As India's sleep specialist, Centuary Mattresses does it better than anyone else. We have different designs embedded in various collections such as Hybrid collection, Signature collection, Wellness and Smart collections. 
Mattresses within the 4 collections are available in different configurations of Spring mattress, Foam mattress, Coir mattress, Memory Foam mattress, Orthopedic mattress.
Centuary also has a specially designed range of baby mattress under the name of Beddy by Centuary.
Sleepables is the only pocketed spring mattress in India available as a bed in a box, Roll packed for convenience and ease of handling. The technology to successfully compress and shift a spring mattress is only available with select few mattress brand globally, Centuary being the leader in this space in India.
Resillia zZip mattress is a unique Foam mattress in a box, which comes with life time warranty and anti-microbial treated foam.
ALL MATTRESS: Antimicrobial foam shield in Quilting foam layer in all Centuary mattresses i.e. Anti bacterial + Anti fungal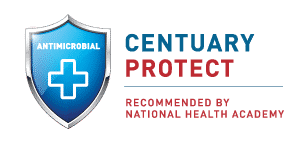 Benefit to customers:
Antimicrobial foam prevents the growth of bacteria, fungus.
Resists foul odour formed due to de-gradation of Mattress.
Quilting foam is the most important layer just below the surface of the mattress, which comes in contact with the user and is exposed to dust mites, allergens, pollen,and flakes of shed human skin as well as hair.
Hence, treating the top layer in the quilt improves the hygiene of the mattress and ultimately this leads to extends product life.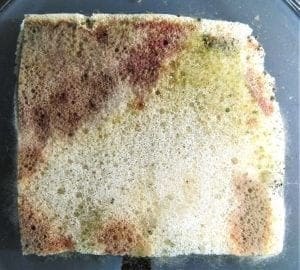 Normal foam after few years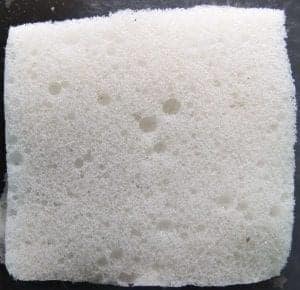 Antimicrobial treated foam