Centuary Mattress – India's Sleep Specialist for over 30 Years.
Centuary mattresses is one of India's leading mattress brand for over 30 years. The company's range of specially designed mattresses include best Spring Mattress, Foam Mattress, Coir Mattress, Memory Foam Mattress, Orthopaedic Mattress and also sleep accessories such as pillows, cushions, bolsters, mattress protectors and other comfort accessories. We stand out as the best mattress brand in India in terms of quality and durability.
Sizes available are standard Single Bed Mattress, Double Bed Mattress, King Size Mattress, Queen Size Mattress, with the option of customized mattress size too, with the option to buy the mattress online or at any one of our 3,500 retailers around the country.
Inspired by our brand ambassador and youth icon Sania Mirza, Centuary's Signature Collection mattresses are powered with Ulti-Matt Mattress Technology for the power of better sleep. The latest Hybrid Collection mattresses from centuary is further step up with a range of Luxury Mattress using innovative materials such as Micro Springs, Latex Foam, Contour Foam and Green Gel Memory Foam.
Sleepables by Centuary is the only online exclusive range in India of Rollpack Pocket Spring Mattress which comes to delivered to you as a bed in a Box.
Beddy by Centuary is a certified natural range of baby and child mattress designed sleep needs of infants, toddlers, and comes with the option of a waterproof mattress cover.

Lumin A
Software Engineer
Bought a PIXEL 5.5-inch Queen Size Centuary Mattress. And the we're highly satisfied with the quality of the product. It does feel like that their Green Gel Foam truly helps in making it a good sleep experience. Would highly recommend.

Subhani
Great Sleep!
I like the Centuary XBounce product.Perfect and comfortable Product.Good Design product and use full, enjoying a very cozy sleep every single night.I would highly recommend this product.

Debashish Pathak
Engineer
I have purchased Dr.Sleep Mattress in Dec 19, it has been arrived as per mention delivery date, packaging was very good, it has protective cover for preventing mattress from damaging. Mattress is firm and very helpful.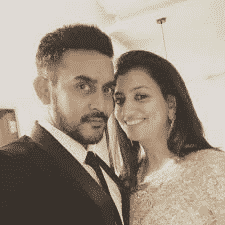 Shashank Smitha
Doctor
It's like sleeping on a supportive cloud. Generally I don't usually leave reviews , comments…but I have to spread the word on how Centuary's Mattress i.e. Dr.Sleep has changed my entire sleeping.