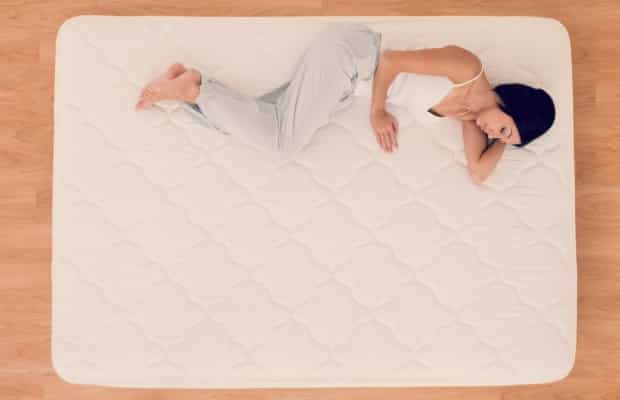 Is your mattress quite a bit old? Are you planning to get home a nice comfortable mattress? Then, we are sure that you should be checking all the top brands and their prices in order to come to a conclusion. Do you check the same way for other products as well? We know that your answer will be a big "No". We understand that the first thing that comes to your attention while checking a product is the quality and comfort. Based on those key factors, you end up buying the product. You really don't mind paying a bit more for something that stands out in the quality and at the same time is a long-term investment for you.
To make your choice easy when it comes to picking the best mattress, we are here with some basic checkpoints that you need to keep in consideration while you are looking out for the mattress.
Mattress life
Preferably the ideal time after which you can change your mattress is 5 years. While some mattresses give out the same performance even after 5+ years as well. So we suggest you go for a new mattress based on the quality of sleep that you are getting. If you are facing discomfort or having some sort of pain while sleeping on the mattress after years, then you should be going for a new mattress.
Type of Mattress
Are you aware that we have so many different types and patterns of the mattress from which we can choose? The type of mattress that you want to buy is mostly based on your health and other factors. So here are the types of the mattress from which you can check which one suits you the best and go for it.
Hybrids:
They are usually made with the various combination. It could be latex, memory, polyurethane foams, coils etc. Each of these foams can benefit your health in various ways. If you have been using a plain mattress that is just made of one foam then we suggest you try out the hybrid one as it has more than two layers of different materials.
Latex:
The mattresses are made out of Latex foam. This foam is known for its cooling properties and is the best buy during the summer season.
Memory foam:
The mattresses are made of Memory foam. If you are facing various health issues while sleeping, then this is the best one you can opt for. The art is known for the great support. They keep your body relaxed away from stress and is contouring as well.
Coils:
The mattress has built in layers of spring coils. They provide adequate support and comfort while sleeping. If you are looking for a mattress that provides support, bounce, cooling properties, then we suggest you go for this one for sure.
Plan your Budget
Make up a list of the mattress based on your needs and then match with the budget that you are looking for. We suggest you go a bit beyond your budget at times as buying a mattress of good quality is important. A good quality mattress indeed serves you over a long period of time. Low-cost mattresses might miss out on quality and you will need to go for a new one again in a shorter time span.
Decide on the Firmness that you require
While some people prefer soft mattress to sleep, some go for the one that is not way too soft or hard, somewhere in between. Try the mattress and see if that's the firmness you are looking for.
Go for mattress based on your sleep postures
Yes, your sleeping position needs to be taken into consideration while going for a new mattress. Look out which one of the below postures represent yourself and choose accordingly.
Sideways:
People who sleep sideways don't always remain in one posture, they often change their positions while sleeping. So it's suggested to go for a firmness that is within the range of soft and medium level.
Back:
Choosing the right level of firmness for the people sleeping on the back is essential. The firmness needs to be in a way that it provides support to the back. At the same time, it should also not be too hard that it causes pain. So if you are back sleeper, then you need to go for a firmness that is between the range of 4 to 7.
Choose a mattress based on the weight
Know your weight and go with a mattress of certain firmness with the right material. This is to ensure that the mattress is not getting too low or high due to your weight.
With these basic checkpoints in your mind, we are sure you will have a better idea on how to purchase a mattress.