Isn't it true that the most ideal place to let your imagination run wild is your children's bedroom? The most appealing things about children's rooms are their bright colours and playful decorations. It doesn't matter whether your child is calm and sweet, energetic or playful or a mixture of the two, there is always a paint colour combination that suits them.
It is also imperative to remember that the colours in a child's room can affect their mood. Browse through our colour combination suggestions for your little one's nursery.
Bedroom colours can influence a child's mood, as well as have different effects on his or her behaviour. Choosing the right kids' rooms colours is key, according to psychologists as well as interior designers. You may have noticed how kindergarten classrooms are always bright and cheery. Let's take a look at some of the most refreshing colour combinations for your kids' rooms, shall we?
Combining Yellow With Almost Any Colour Makes For A Cheery Paint Colour Combination
A sunny and cheery color, yellow can brighten up any space. Its stimulating properties make it agreat complement to other colors. In addition, it works with any decor scheme. For instance, blue the pairing of yellow with blue can make a kids bedroom feel really lively! Bright yellow walls and blue curtains or blinds can make a child's bedroom really come alive! What's more, it's also gender neutral.
Consider Using Orange As Your Children's Bedroom Colour
Orange is a cheerful colour and has been shown to enhance communication and socialisation skills. Orange is also a gender-neutral colour. Consider balancing the warmth and vigour of orange against the grounding effects of a lighter more neutral shade like beige.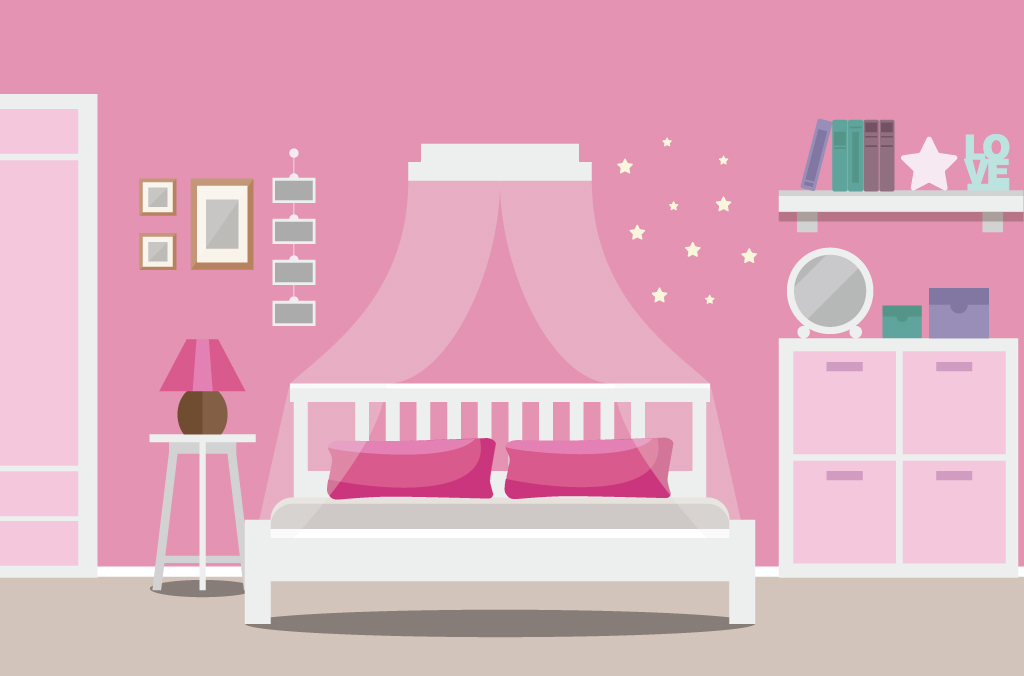 The colour pink tops the list for a girl's room. Known for its calming, empathetic, and nurturing qualities, the colour pink influences children to behave in a more compassionate and considerate manner. If candy-floss hues are your little girl's obsession right now, you can combine pink with an age-appropriate colour palette that will last her for years to come.
No matter which shades you choose, don't be afraid to make a statement. It's smart to do all of this now before teenage fancies take over – and you never know what they'll be! You can create an exciting girls' bedroom colour scheme by using a rainbow of hues, covering the walls in bright pops of contrast colour, and choosing stylish bespoke furniture.
Even if your girl is firmly in the pink phase, you can do plenty to make the colour scheme versatile and easy to adapt in the future. A pink and gray girls'  bedroom really is as lovely as it seems, and has a soothing quality that makes it a comfortable place to spend quiet moments. To keep the walls looking fresh for a long time, paint the walls in a soft grey or a more neutral blush tone and then fill the room with pink accessories.
White is a classic colour that gives walls and furniture a refreshing look. You can enhance a white bed with a bright, pink feature wall that can be easily changed when her favorite colour changes. Do you have two adorable princesses in the same room? Consider two-toned walls, featuring pink and a bright, contrasting colour. Vertical stripes of a third color add visual interest and a lot of fun to your layout.
Purple is a perfect alternative to pink for a girls'  bedroom, adding a whimsical feel straight from the land of fairies. It goes without saying that pink and purple are best friends, so you can't go wrong with a combination of the two either. You can also enhance girls'  bedroom colours with bespoke furnishings for a personal touch.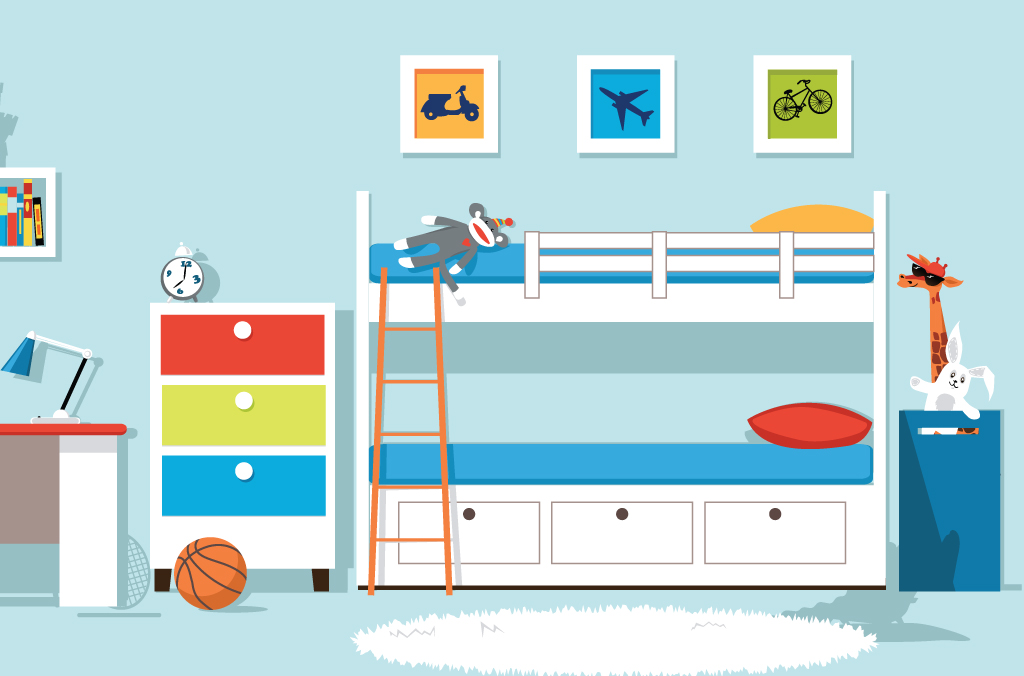 Finding the right paint colour for your young man's room can be tricky whether you're designing something for a first boy room or something for a teen. Are you looking for a modern shade that will stand the test of time, as well as the wear and tear of an energetic boy? Look no further.
Although blue is a classic colour for boys, you can decorate a boy's room with a variety of colours. There are many colours you can use, whether they are neutrals like grey and beige, or even bright colours such as red and orange. This will create a room that your young man will love and enjoy for many years to come.
Boys'  bedrooms are best decorated with strong, bright colours, as well as muted tones of beige and brown. The colours red and orange, anchored by unpainted wood furniture, are ideal for a boy with lots of energy. There are many different shades of blue you can choose from if blue is your boy's favourite colour.
A sky blue wall layered with bed linens, curtains, and other accessories in a darker shade of blue would create a strong look he would enjoy. Use pillows in bright colours like orange or green to add some colour. It is important to consider the size and amount of natural light in the room. If he's going to study or assemble models in his bedroom, you'll want to make sure it's not too dark. If you choose bright accent colours such as cobalt blue, lime green, and orange, even soft shades of white can work on the walls. Use strong patterns on bed linens, draperies, and pillows.
So go ahead—try a fresh take on a traditional blue, or a deep, dramatic neutral, like charcoal or navy. The room can be designed with style to match the boy's personality, from whimsical furniture to bold wallpaper.